Crawl spaces under your home contain dirt floors which are generally damp. Water may easily access the space, and the added moisture increases the risk of mildew, mold, insects, rust, and rot in your home. A moisture barrier or vapor barrier can prevent health problems and keep moisture from seeping into your home and causing structural damage. At Dodson Foundation Repair, we know that foundation issues can create a host of serious and long-term problems if not cared for properly, and we utilize all of our years of experience and wisdom in this field to make sure that we eradicate such problems or prevent them altogether.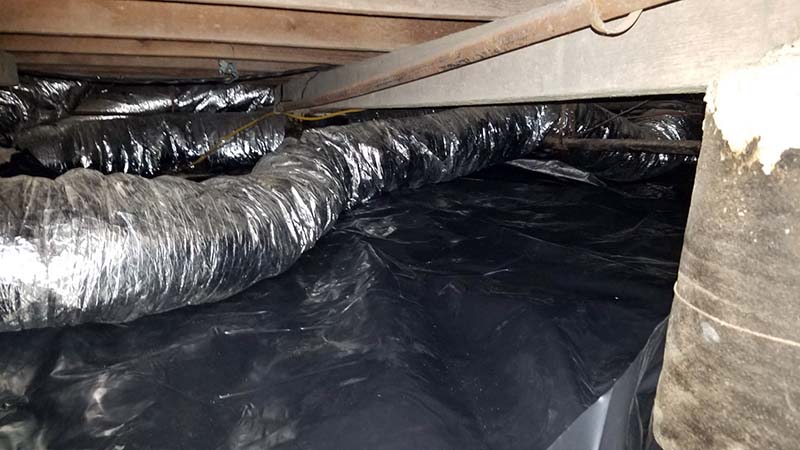 What Is a Crawlspace Moisture Barrier?
Moisture barriers are an important addition to your home's foundation. A crawl space moisture barrier is plastic material or foil sheet that prevents moisture from penetrating the crawl space and entering the structure of the home.
How do I keep my crawl space dry?
It is important that all moisture and water be eliminated in the home's crawl space. The ventilation openings should be screened and distributed around the perimeter of the crawl space to allow for cross-ventilation. Check grading, drainage and gutters to make sure they're not contributing to your wet crawl space. A thorough inspection of your crawl space can also help determine if a moisture problem exists.
Foundation Maintenance
Have a question about maintaining your home's foundation? Check out these tips from the National Foundation Repair Association or give us a call for a foundation assessment!
Moisture Barrier Installation:
The pictures below were from a recent installation in the North Dallas area.