A slab foundation is the bedrock of your family's home. So– it's understood–when you notice symptoms of a compromised footprint, rapid and deliberate action must be taken.
Your home's foundation provides the integral groundwork for the structure that sits above. Therefore, any adverse change to the foundation may quickly be evidenced elsewhere in your home; burst pipes, bowing ceilings, moisture fluctuations, and extensive wall cracking are but a few pesky, and potentially expensive indications that a foundation has been undermined. If you've begun to spot some of these tell-tale signs, it's important for the immediate, and long-term health of your home, to get it expertly diagnosed right away.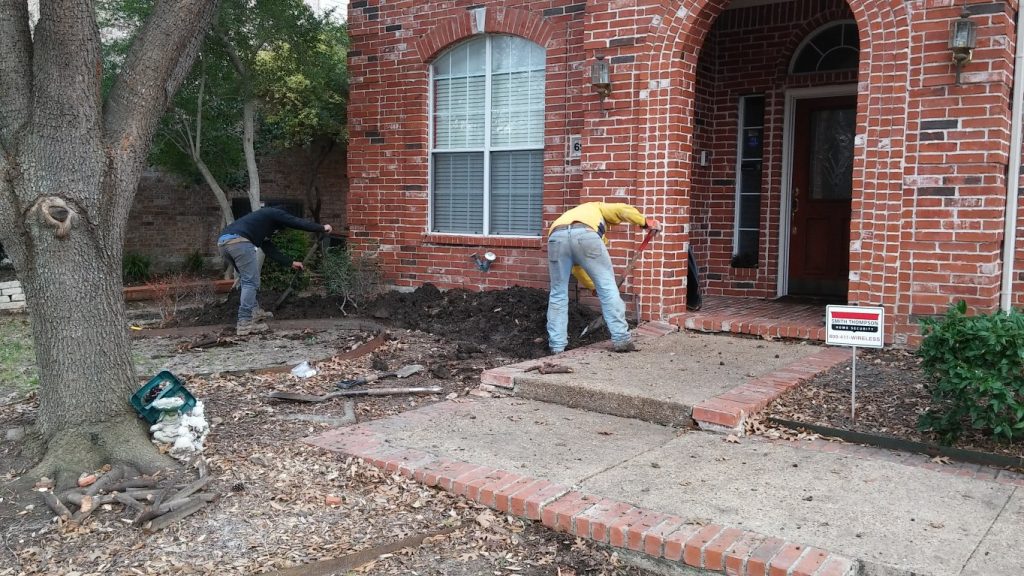 For more than forty years, Tom Dodson of Dodson Foundation Repair has been reliably serving the greater Dallas area for its slab repair needs.  Restoring a foundation should be a prompt, effective, and hassle-free venture. Thousands of satisfied clients, both residential and commercial, have entrusted Dodson Foundation Repair with safeguarding their valuable investments:
  "We have used Dodson Foundation for years on our projects. Honesty and integrity is what we have experienced on every job. Highly recommended!" -Brian Warrick

"Amazing company. Mr. Dodson was extremely friendly, knowledgeable and, above all, honest. His company's rates were the best. His team was very professional and efficient. We recommended his company to our neighbors and friends. One of our neighbors just had their foundation done and she told us she couldn't be more happy with how quickly they took care of her and her home. We highly recommend Dodson Foundation repair." -Paul D. Plano TX
It's all too easy to let the problem of a maligned slab foundation get away from you, but it's also just as easy to nip it in the bud before it creates more issues.  A swift, proactive approach really is best when it comes to maintaining a safe and solid foundation.
To ensure your base is solid, and to get the information you need to protect your home's today and tomorrow, contact us now and schedule a free consultation with a certified, local, North Texas expert.