Foundation repair techniques and costs will depend heavily upon the type of foundation your home has. The most common types of foundations are slabs, and pier and beams. Below we will discuss pier and beam foundations and repair 101.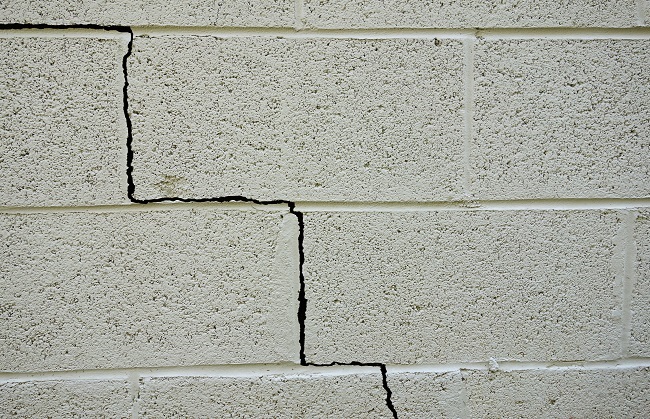 What is a Pier and Beam Foundation?
With pier and beam foundations, workers place concrete slabs on the ground. Next, concrete blocks are placed on top of them. Last comes the beam, which is built around the perimeter of the home. Pier and beam foundations can be a mixture of concrete and wood, depending upon the age of the home.
The Good News About Pier and Beam Foundation Fixes
Pier and beam foundations allow our inspectors easier and complete access to your foundation. Most pier and beam foundation homes have a crawl space, though it may be small, which allows our team to look at your foundation from all angles and sides. We can look for cracks in the foundation from the crawl space side, and can check the underside of beams and flooring for sagging, cracking and other dysfunctions.
Repairs often involve supporting the sagging issues, replacing beams and correcting moisture or pest issues. Because of the easier access to this type of foundation, it makes repairs a simpler process than slab foundation repairs.
Spotting Problems with Pier and Beam Foundations
When our technicians perform a foundation repair inspection, they look for a variety of things:
Cracks in the foundations on any side
Flooring that's no longer level, sagging in places or gives with weight
Failing, rotting or cracked joists
Interior floor creaking, cracks in wood floors or cracked tiles
Cracks in sheet rock or plaster walls and ceilings
Windows or doors that are newly sticking
Dodson Foundation Repair Inspections
Contact us today for a free foundation repair evaluation. We have an A+ rating with the Better Business Bureau and our experts provide prompt, courteous service. Dodson Foundation Repair is licensed, bonded, insured and ready to help make your foundation concerns become a thing of the past.