If you're searching for the best foundation repair companies in Dallas, Allen, Plano, or any of the surrounding areas – you're in luck! Dodson Foundation Repair has been in the foundation business for over 40 years. When foundation issues arise, Tom Dodson has been there for customers when they needed it most. As you can see in the video below, he is dedicated to the customer over making a quick buck. The home in the video was repaired a number of years ago, and when another unforeseen Foundation issue caused by a bad home contractor arose, Tom was swift to answer the call and repaired the home at no cost.
There are many different ways to fix a home's foundation, but Tom has discovered, after many years of new technology and changes in the industry, that the piers have the most stability when done right. If done wrong, piers can actually make a foundation worsen over time, but Tom won't let that happen.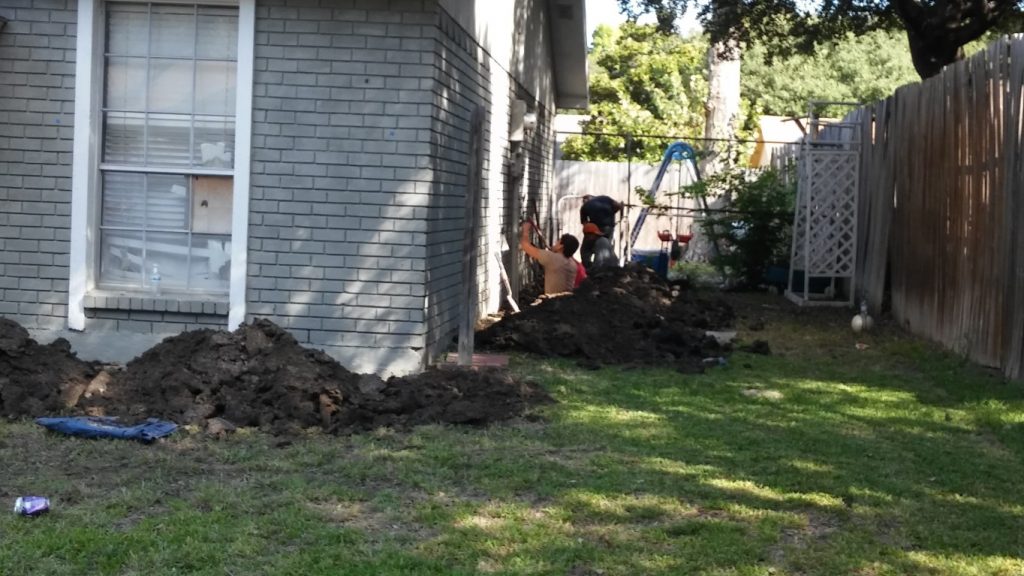 Foundation repair
That's why with every foundation repair done there comes a Lifetime unconditional guarantee. That means if there are any issues in the future on work he's done, he'll come back and repair it, on us. If you're looking for a secure way to get your home fixed so that you never have to worry about it again, don't hesitate to contact us. We are not contractors and we never hire outside labor – we have only the best professionals who have honed their craft over years of hard work and continued education. Contact us today to get a free assessment.
Foundation Shift
A foundation shift happens all the time in Texas. The natural settling stages of a house's foundation can go wrong for a number of reasons. Most of the time it is due to the different sediments that are present in the Texas soil shifting with the weather. Sometimes it can be due to plumbing leaks, (like the video below). Other times, the foundation was not set right in the first place. When you have foundation issues, don't let them control your life. Dodson will be swift to assess, fix, and clean up your foundation. Tom knows the stress that a shifting foundation can cause in your life, and it really is his passion to alleviate the worries and stress that foundation issues can cause. He wants you to never have to worry about your foundation ever again, and with his competitive rates, there's reason to call today.