If you're in McKinney, Texas and if you have foundation problems, let us help you ease a troubling situation. We want to help you come to a foundation solution as quickly and cost efficiently as possible. We will give you and honest foundation quote/estimate, and even let you know if you don't need foundation repair at all. We want you to be reassured about your foundation when it comes to your home. Because of that, we are certified, bonded and insured! We offer an unconditional lifetime guarantee on any work we have done. So if a foundation problem arises on work we have done, and it's fifteen, or twenty years in the future, if it's because of our work, we will repair it with no charge on your part.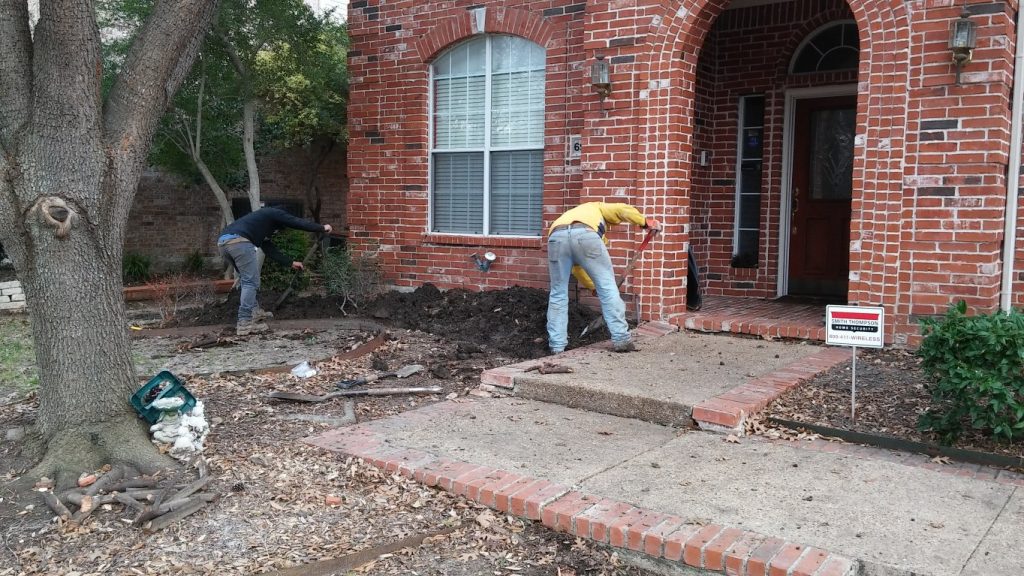 Foundation Repair
At Dodson Foundation Repair, we have been in the foundation fixing business for over forty years. We are experienced in our field, and we have had the same working crew for all jobs, so everybody knows what they are doing and why! We will leave the foundation job site better than we found it. You won't even know that we were there besides the fact that your foundation will be fixed. If you want to hear some testimonials head over to our foundation customer testimonial page click here. We want you to know that your home is in good hands here at Dodson Foundation Repair.
Foundation Estimate in McKinney
Nobody knows when foundation issues will strike. The brutal Texas weather can cause produce warning signs of foundation trouble such as:
Foundation shifts
Foundation cracks
Walls move
Walls bowing
Doors won't close properly
Windows won't close properly
Windows & Doors Stick
Floors tilt
McKinney Slab & Crack Repair
Knowing that McKinney foundation crack repair is common doesn't make it any easier to find the right company to suit your needs. Tom Dodson of Dodson Foundation Repair has a long history of incredible service and great customer satisfaction. Click here to view our testimonials!
These could be the signs of a bigger problem, but it could also be nothing at all! There is a natural setting that the house goes through over years. The shifting of weather from cold to hot makes foundations contract and expand in such a way that natural, harmless cracks can arise, walls shift etc. We want you to know that we'll come out and assess these situations honestly and turn away work if it means you save money you don't need to spend. That being said, don't let small problems grow into bigger ones. Call us today and we'll give you a free foundation estimate in the McKinney area!